Ground Ambulance
Ground Ambulance Long Distance Transports are ideal for patients who are not extremely far away from their final destinations, patients who fear flying by air ambulance, or those who weight over 450 pounds. It is important to note that not many air ambulance companies accept obese patients. This ground option may also be a fraction of the air ambulance cost or the life flight cost.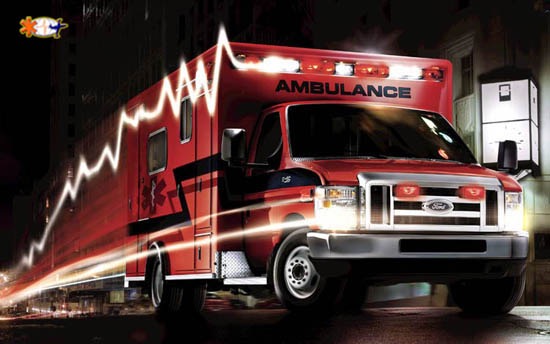 Patients who prefer to go by ground ambulance verses air ambulance may rest assured that our dispatch center will provide prompt, caring and dependable ground transportation for their medical needs. Whether it is Advanced Life Support ALS or Basic Life Support BLS or wheelchair transport, our 24-hour dispatch center will make all necessary arrangements for our patient's safe arrival.
RV Medical Transport
Patients who require non-emergent care, they may utilize our great service that offer long distance RV Medical Transport and Luxury Medical Motor Coach to suit their needs. Those RV medical transport units and Medical Motor Coaches may include amenities such as a kitchenette, restroom, shower, living and dining area, as well as a microwave, refrigerator, and coffee maker; just to name a few.
Our RV Medical Transport Service provides Bariatric Transport Units designed to accommodate patients with special transportation needs. Air bag suspension on those RV Medical Transport Units provide smoother rides to our patients.
All patients that travel on RV Medical Transport Units or Medial Motor Coaches are accompanied with a certified medical attendant such as a registered nurse, a paramedic or EMT that will closely monitor the patient throughout the transport. The RV Medical Transport Units may also be equipped with Oxygen, pulse oximeter, blood pressure monitors or other BLS monitoring medical equipment.